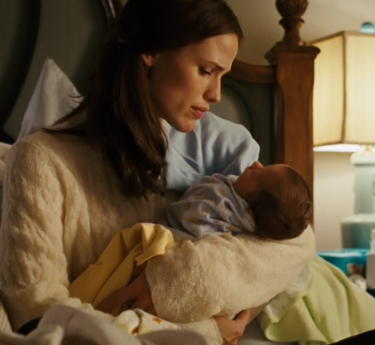 Baby Loring
(née
MacGuff
) is the biological son of
Juno MacGuff
and
Paulie Bleeker
, but the adopted son of
Vanessa Loring
and
Mark Loring
. His first name is unknown.
Appearance
Edit
He is a caucasian male, and has Juno's dark brown hair.
Known Family
Edit
Baby Loring was conceived in a one-night stand between two eleventh-graders. Not yet ready to have a child, his biological mother Juno first wanted to abort him, but then decided to have him adopted out. Vanessa Loring was going to adopt him with her then-husband, but he left her, so she adopted him as a single mother. Juno and Paulie both seem to have some regrets about it, but they know that it's best for him.
His step-grandmother, Bren, was there for his birth, along with Juno's friend Leah.
Ad blocker interference detected!
Wikia is a free-to-use site that makes money from advertising. We have a modified experience for viewers using ad blockers

Wikia is not accessible if you've made further modifications. Remove the custom ad blocker rule(s) and the page will load as expected.